Care homes for older people: What is day-to-day life like?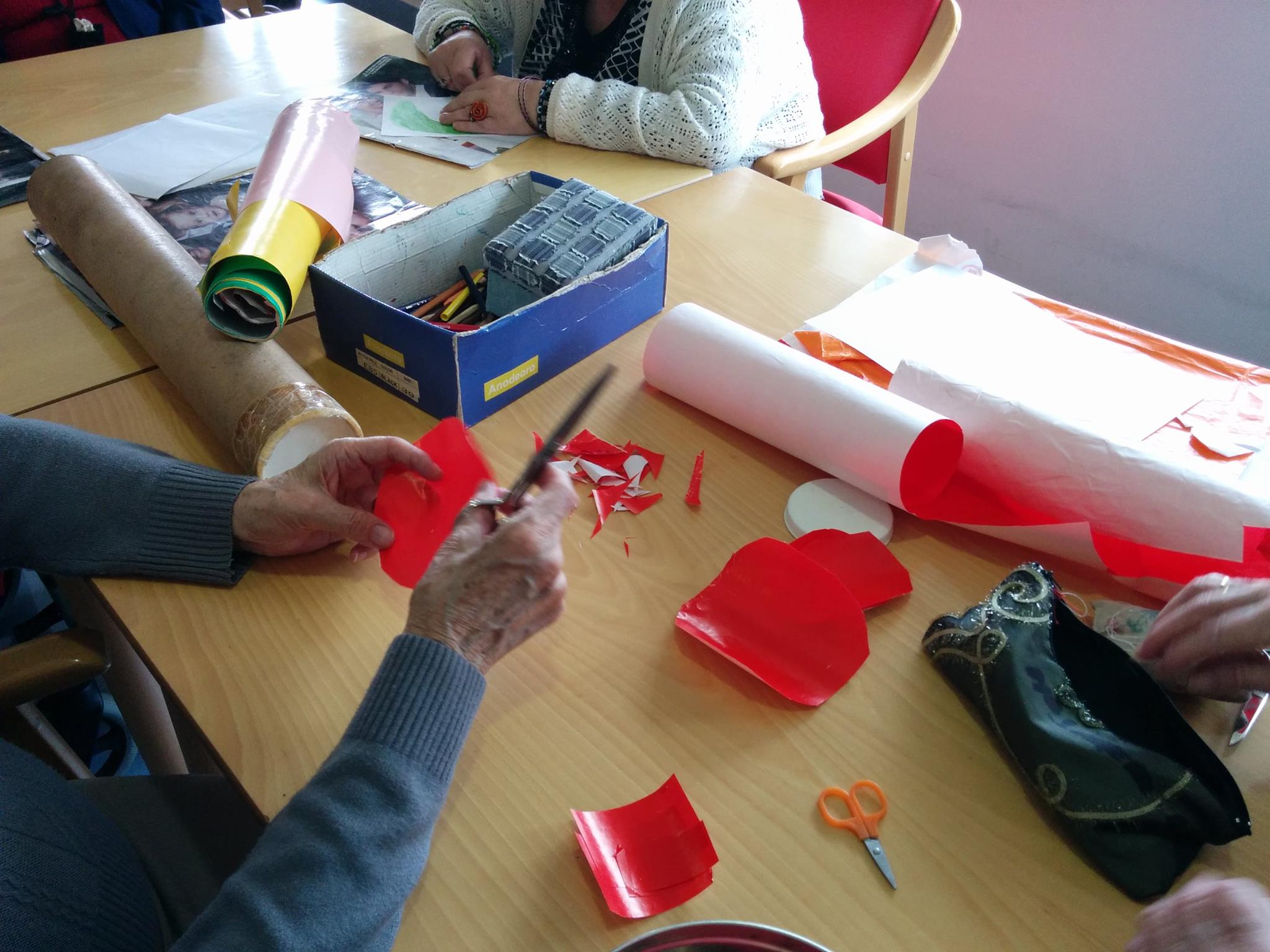 Residential care homes are specially designed and adapted for older adults with physical or cognitive limitations, or simply for those who would like to spend time with others their age. Here, health care is of vital importance, and residents receive personalised care geared towards improving their quality of life. Day-to-day life in these centres is closely monitored in order to ensure and promote the wellbeing of residents.
A typical day in a Social and Health Care Centre
A typical day's schedule in a social and health care centre, like those run by Grupo Casaverde, offers regular mealtimes and activities aimed at improving functioning. Each patient receives a personalised care plan, taking their health and personal preferences into account in order to determine which activities are most suitable for them.
The wide range of leisure and therapeutic activities offered in our care homes take place in areas that have been specially designed and adapted to the needs of residents, in a pleasant environment surrounded by others their age with the same abilities. Most residents also feel that these care homes offer them a place where they don't have to feel alone. Being in the company of other older adults helps them to stay entertained and creates a harmonious environment that improves quality of life.
Healthcare services in care homes for older people
Our professionals offer comprehensive, personalised care and prevent disease and illness by fostering a healthy environment. They work to ensure that older people can remain as independent as possible. The link between these aspects is reflected in the activities offered by the centre, many of which have medical benefits such as improving memory, attention span, or movement and mobility. Other activities might focus on entertaining residents, helping them to formulate goals, or going over daily tasks that help foster a greater level of independence. Grupo Casaverde's centres offer a wide array of activities, including gymnastics for older people, baking, gardening, dancing, musical therapy, laughter therapy, and many more.
What are care centres for older people like?
Inside these centres are large, well-lit spaces with a homely atmosphere. There are large dining rooms for breakfast, lunch, and dinner, lounges for watching TV together, reading corners, and special rooms for group leisure activities. Some care centres, like those run by Grupo Casaverde, also offer outdoor areas where residents can get some fresh air or participate in relaxation classes.
Families have no need to fret, as the centre will soon become a second home. While the amount of time it takes residents to adapt to their new home may vary, the level of comfort and safety will help them rest assured that the social and health care centre is the perfect place to improve their health, combat loneliness, and create shared experiences.
Care centres for older people are especially safe thanks to a team of doctors, nurses, healthcare assistants, physical therapists, occupational therapists, and other workers who look after the wellbeing of our residents. Professionals will always be available to respond to any incidents, even during night-time hours, when there is a team of on-call staff. In addition, Grupo Casaverde's centres offer a 24-hour nursing service.
Care centres for older people, or social and health care centres, also provide help for family members. They offer support and guidance on caring for a dependent person in conjunction with a management team, working especially closely with the centre's social worker. This enables families to help improve the wellbeing of residents while enjoying continuous direct contact with their loved ones.