Casaverde Foundation and the University of Alicante moving foward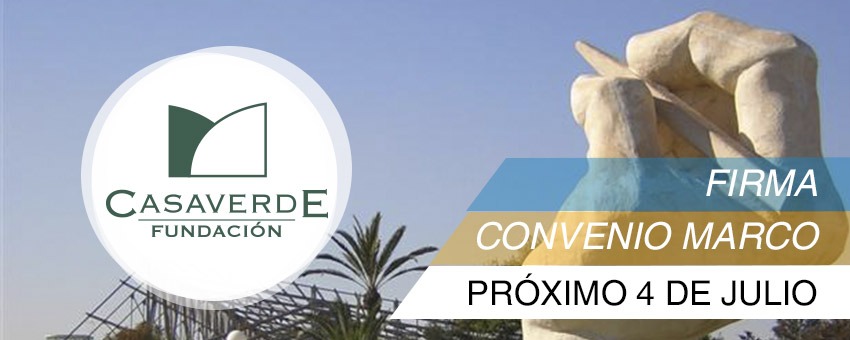 The next Monday, July 4th, the honourable principal of the University of Alicante Manuel Palomar will receive in his office to Mr. Alberto Giménez, president of the Casaverde Foundation in order to sign an framework cooperation agreement between both entities.
The signature of this framework cooperation agreement constitutes the starting point for the achievement of common objectives in the development of new scientific research projects apart from studies and formative programmes in the health sector.
Previously, the Casaverde Foundation has already collaborated with this institution in scientific projects. With this new agreement, both establishments reaffirm their commitment with the innovation, talent and proficiency where they will work under new parameters that are determined by the use and handle of the new technologic tools, cooperation and development apart from joint strategies to extend the services offer and achieve the new goals.
Date: Monday, July 4th 2016
Time: 12:30 am
Place: Principal office. Principal building of the University of Alicante, located in San Vicente del Raspeig.
Participate:
– Manuel Palomar, University of Alicante principal
– Alberto Giménez, president of the Casaverde Foundation