Respite Care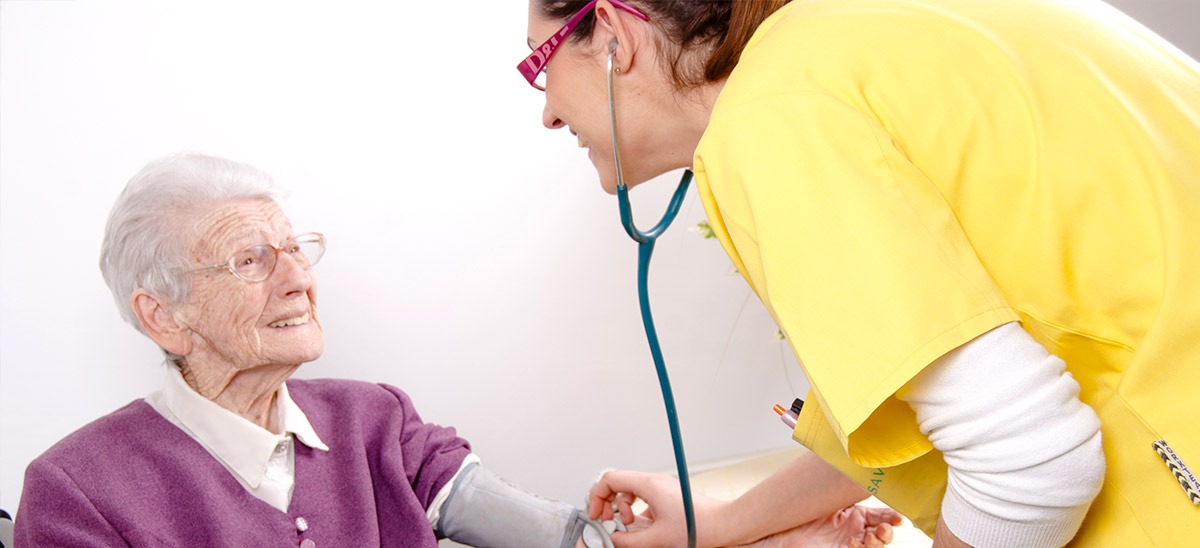 Caring for elderly people with dependency requires a great deal of effort, which can mean that, on occasion, a rest is necessary for the carer. For this reason, the elderly centres have created a respite care service; the possibility of leaving dependant persons for temporary periods.
Respite Care
Caring for an elderly person with a high level of dependency requires great dedication. The family member or carer will spend 24 hours a day attending to the dependent person's needs, offering them personalised attention and a high amount of care. Providing this care often falls upon one person. The effort and the responsibility that they carry with them to attend to a highly dependent person can generate stress and cause them to neglect their own matters and so, on occasion, it is necessary that the carer takes some days of rest to look after themselves and rebuild their strength. It is essential that the carer does not overburden themselves as this can affect their own health.
The carer also needs rest
Rest for the carer is the main reason why families consider temporary stays for the elderly but this is not the only motive. Temporary stays are also the solution for typical situations such as building work in the house, sickness of a family member or workload. Moments in which the carer cannot devote their time as they should to the elderly person requiring support.
The Respite Care Service, a great solution
The respite care service is the best solution in these situations, a unique form of help in difficult times or for rest and reflection with the security of knowing that the person will be perfectly looked after by professionals.
Respite care, what does it consist of exactly?
Respite care consists of temporary stays ranging from a weekend to a period of several weeks in which dependent elderly people are taken in to specialised centres with support 24 hours a day. Before their arrival, the professionals at the centre for the elderly will assess the state of the patient in order to create a personalised attention plan. The resident will be treated in the same conditions as permanent patients.
Respite care, how to request the service.
The Casaverde centres offer this service of temporary stays for elderly people in which doctors, physiotherapists, occupational therapists and phycologists will tend to the patient, apply rehabilitation programmes and help with basic functions. A programme of entertaining activities will help their social integration with the other residents. The respite care will not upset their routines and they will have access to the best care.
Temporarily handing over the responsibility of care for a loved one is a necessity, the respite care service is an essential help for families. Choosing the perfect centre will give relatives the confidence to benefit from some days of rest safe in the knowledge that their family is in safe hands.