Healthcare services at home.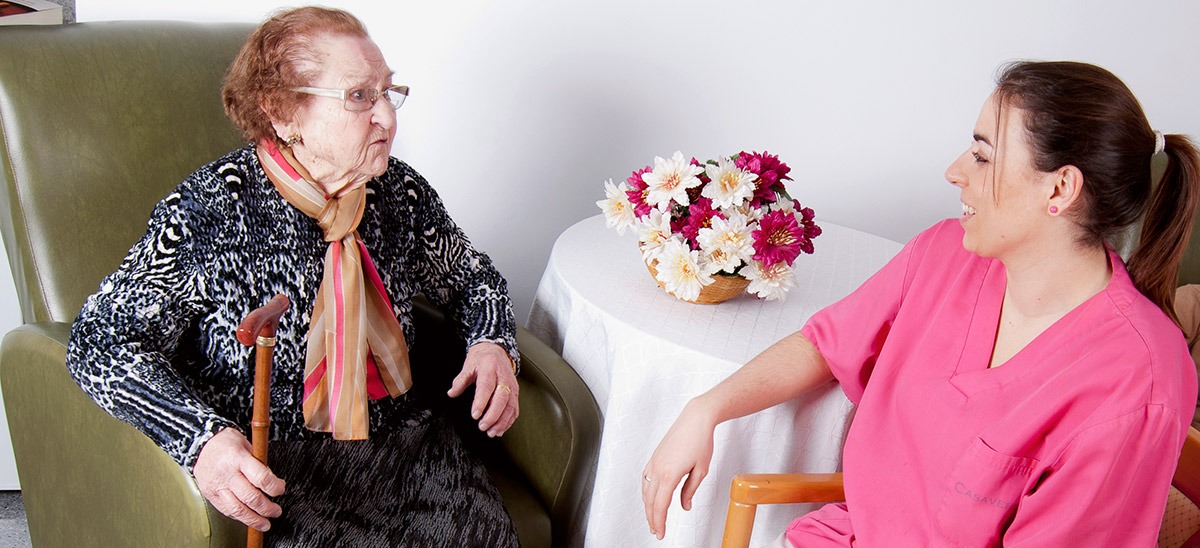 Old age is a stage of life where it necessary to have help from others to do what were previously everyday tasks. Typical illnesses related to aging and different circumstances can lead to degrees of dependence which require daily assistance. In order to avoid a change in surroundings, one option is home assistance for elderly people in which healthcare professionals will come and care for them in their own homes.
Looking after elderly people, what options are there?
Aging brings with it a deterioration of the body which can involve loss of vital functions or dependence on others to carry out common everyday tasks. Elderly people require in the most cases both care and medical support on a daily basis to ensure their wellbeing.
Depending on the degree of dependence of the person, illnesses and pains that they have and their family and economic situation, the support to carry out their daily tasks or medical care will vary. There are a multitude of centres in which our elderly patients can stay together with other elderly people under personalised and professional care. But this is not the only option.
Care from family members, who usually take the elderly family member into their homes, is one of the most common practices in our society. However, this is not always possible due to the work commitments of those offering support, space in houses or the illnesses of the person requiring care. In the case that family members cannot take care of an older family member and do not think it is time to put them in a residence there is home assistance.
Home assistance services, advantages.
The home assistance services for elderly people provide a perfect alternative for elderly care. In cases of a high level of dependency and living with family members, home assistance offers support for the carers. Care respite attends to those with needs requiring support or times at which family members cannot be at home due to work commitments. The personalised medical attention is another of the reasons why families turn to home assistance. Healthcare professionals care for the patient in a pleasant environment in which they can control their evolution and administer treatments which in many cases cannot be given without medical knowledge.
When an elderly person can take care of themselves and wishes to live in their home but has difficulty doing certain tasks, they should turn to home assistance. It is a professional service which supports the elderly person with the daily tasks that they cannot easily do, provides company and helps and cares for them and their illnesses.
Casaverde Centres home care.
The home care services for elderly people has a multitude of advantages in comparison to alternative elderly care. Among other advantages is avoiding the confusion caused by removing them from their habitual surroundings. The intimacy and the comfort are two of the factors which lead people to choose home care support as well as the immediate and very human relationship formed by the professional coming to the house. The home care assistance service at Casaverde Centres guarantee a unique and personal service with the best professionals and the security of knowing that the elderly person will be tended to with their healthcare needs covered, contributing to the wellbeing of our elderly.